Cambria Travel Guide
Find the Best Things to do in and Around Cambria
Cambria has a small-town charm, but you'll find big-city amenities. From the beautiful oceanside bluffs to the quaint downtown center, Cambria has a bit of everything. 
Nature is king in Cambria. Go whale watching, beach combing, kayaking, surfing, and more along the Central California Coastline. You can even just take a drive along the scenic Highway 1 or Santa Rosa Creek Road for incredible views. Cambria is also a great home base for exploring Big Sur and Montana de Oro State Park.
Visit the Friday farmers market, browse through the dozens of antique stores and art galleries, or just take a stroll along the streets of downtown Cambria. There are plenty of kid-friendly activities as well, including the Shamel Park, Atascadero Zoo, and Children's Center in SLO. The Piedras Blancas Lighthouse, Nitt Witt Ridge, and the Pewter Plough Playhouse are a few other local favorite attractions.  
Plan your visit around one of Cambria's annual events, like the Annual Art & Wine Festival, Morro Bay Harbor Festival, Harmony Wine & Beer Festival, Pinedorado Days, and more.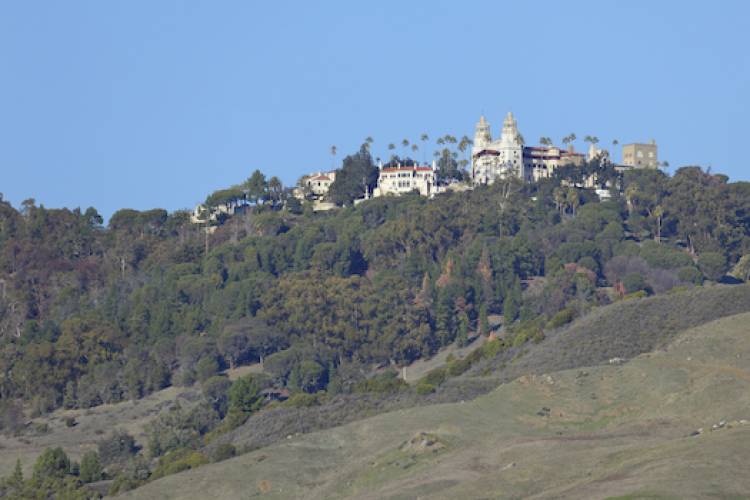 Hearst Castle
Hearst Castle is Cambria's biggest attraction, located five minutes north of Cambria. They offer tours both day and night but make sure you make a reservation.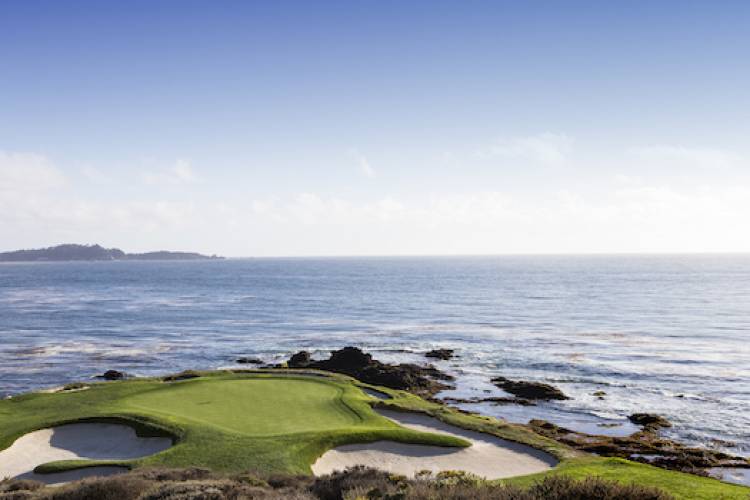 Golf
There are more than a dozen golf courses located in Morro Bay, Paso Robles, Atascadero, and San Luis Obispo. These iconic courses offer sprawling views of the California Coastline and more.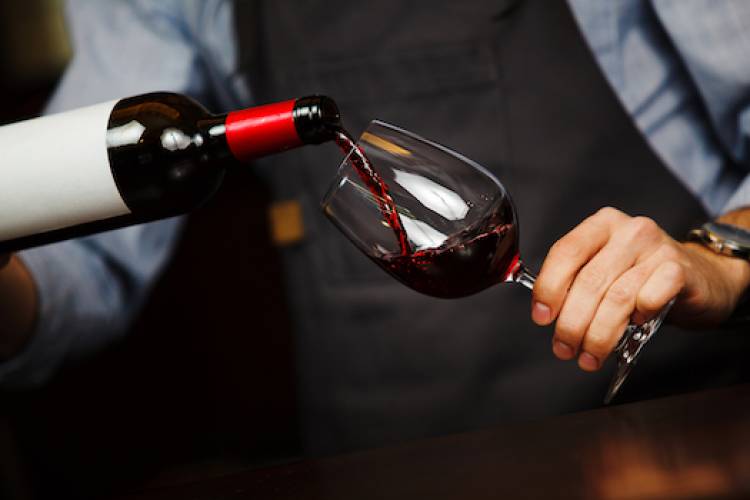 Wine Tastings
There are approximately 75 wineries within an hour of Cambria. The Paso Robles wine-growing region is beginning to gain worldwide recognition. The hot days and cool nights allow for excellent grapes of both colors. Some of our favorites include Castoro Cellars, Tobin James, Eberle, Justin, and Wild Horse.
There is a daily van that leaves from The Lodge in the late morning, returning in the late afternoon. Private cars/limos can also be arranged.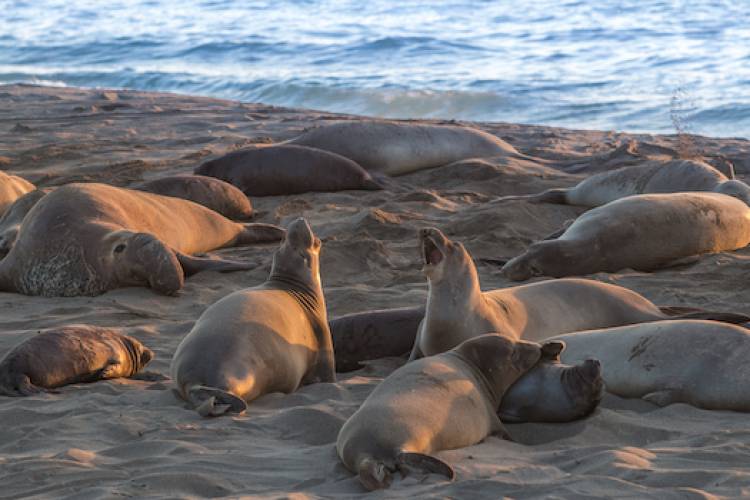 Viewing Elephant Seals
There are always at least a few hundred elephant seals, but from December through February, close to 10,000 elephant seals cram themselves onto a small beach about ten minutes north of Cambria. The male seals weigh over 5,000 pounds. Over 3,000 babies were born during this past winter.
The best part is that the seals can be viewed from a boardwalk that can be as close as 10 feet from the seals.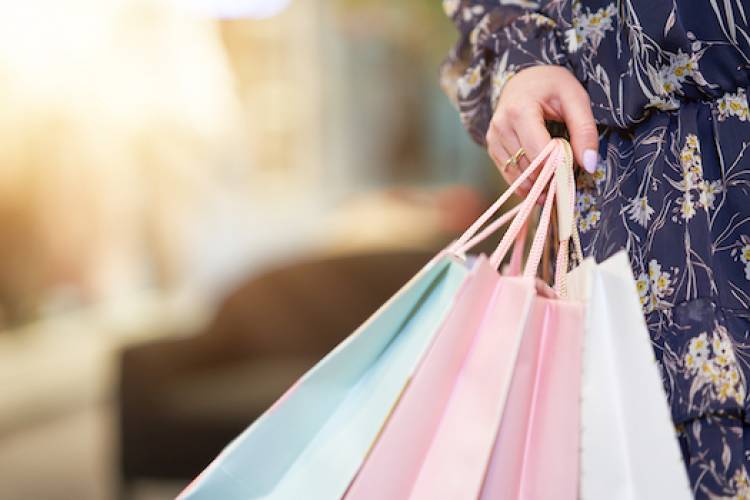 Shopping
Cambria is known for its shopping. You won't find big name stores here, instead stroll through the locally owned gift shops, art galleries, clothing stores, and antique emporiums. There are shopping options for everyone.
Check out Spellbound Herbs Gift Shop & Garden, Exotic Nature Retail Clothing, Gowa Creative Arts, Antiques on Main, Cinnabar, and Oliver's Twist. The majority of shopping in Cambria is down Main Street, which is easily walkable.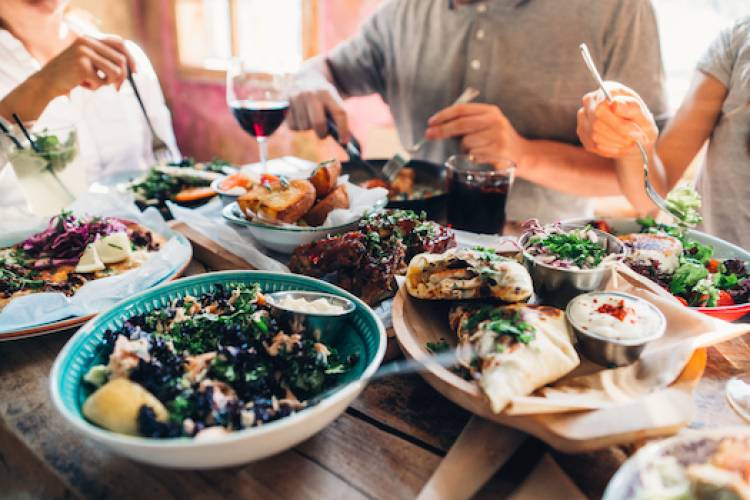 Dining 
For being such a small town, Cambria has a large number of excellent restaurants. Local favorites include Black Cat Bistro, The Sow's Ear, Sea Chest Restaurant, and Indigo Moon. If you're looking for something more casual Old Stone Station, Robin's, Moonstone Beach Bar and Grill, and Boni's Tacos are great spots. 
But in the end, you haven't been to Cambria if you haven't been to The Grill. They are famous for excellent, inexpensive BBQ. Try the pulled pork sandwich known as "The Pig."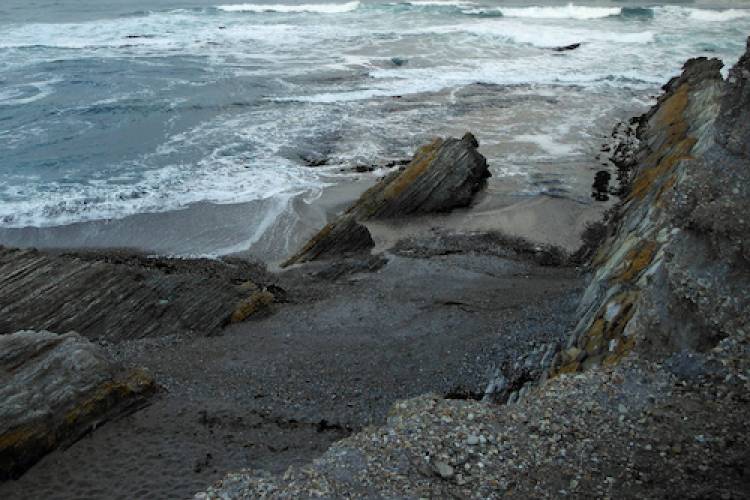 Montana de Oro
Montana de Oro State Park offers gorgeous beaches, mountain biking and hiking trails, and beautiful scenic views. Covering about 8,000 acres of land, Montana de Oro is a great day trip. The park is about 45 minutes south from downtown Cambria.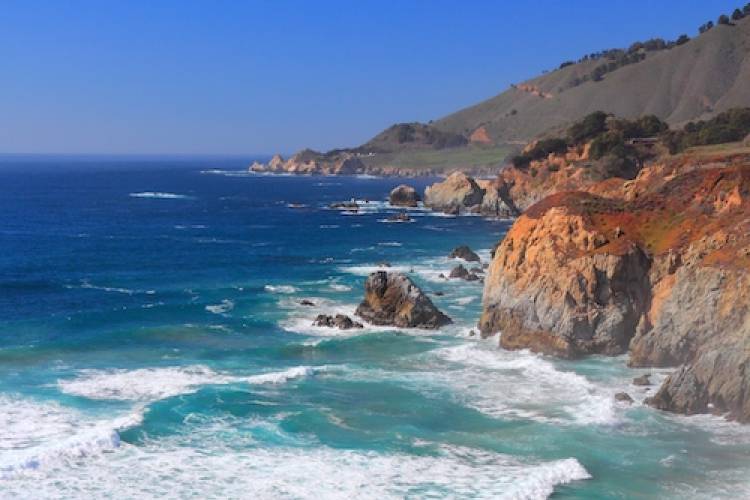 Big Sur
Located between Carmel and San Simeon, Big Sur is a beautiful and rugged coastline that sits between the Santa Lucia Mountains and the Pacific Ocean. Big Sur is about 2.5 hours from Cambria. There are several parks and scenic spots to explore as well as spots to go beachcombing, hiking, and more. 
Browse Our Vacation Rentals Along the Central California Coast